Last Updated on November 1, 2020 by Emma @ Making and Saving Money
Many people have experienced losing their jobs or having their hours cut during coronavirus lockdown. It's a frightening experience, but if we think creatively, there are many legitimate ways to earn money online that are booming. There are also in-person jobs that are in demand as consumer buying habits change.
In this article, we've made a list of some of the most accessible ways to make money during lockdown.

This post contains affiliate links. If you decide to use them, my blog may earn a small commission at no additional cost to you, which helps to fund more helpful articles for you to enjoy. Find out more in my Affiliate Disclosure. Nothing in this article constitutes financial, or other, advice. These are my views and the results of years of research, testing and learning.
---
Ways to make money from home during lockdown
There are thousands of ways to earn money online from the comfort of your own home during a lockdown. Even if you haven't lost your job, each of these methods can become an ongoing side hustle to earn some extra cash or develop a new skill. Typically all you need is a strong internet connection and some hard work.
Find remote jobs
One positive effect of the coronavirus lockdown is that many companies have become more open to remote working. If you enjoy working from home and have the self-discipline to be productive, then this could be a great long-term option for you. It also gives you the possibility to work with companies in different areas or even other countries, who previously would have only hired locally.
To find companies that are hiring for remote employees take a look at job sites like:
Indeed
Glassdoor
Totaljobs
Flexjobs
LinkedIn
You can usually search for roles relating to your skillset and specify that the position is remote or home-based.
Become a virtual assistant
A virtual assistant typically manages the administrative tasks for an individual or company, including activities such as:
Scheduling meeting and travel arrangements
Taking minutes
Managing emails
Scheduling social media activities
Replying to customer communications.
The role varies depending on the needs of the employer and the specific skills of the virtual assistant.
Virtual assistants typically get paid on a per hour basis, although you may even be able to agree a monthly retainer for a set package of services.
You can find clients in many ways, including:
Proactively reaching out to companies who may need support
Joining relevant Facebook groups
Applying on job boards such as Glassdoor, Indeed and Totaljobs
Sell things on Facebook Marketplace or local community groups
Most of us can find items around the house that we no longer use, and we can earn some extra cash by selling them on free marketplaces like Facebook Marketplace or your local community Facebook group or forum. You'll need to find a covid-safe method of delivering the items or enabling people to collect them, including following social distancing rules.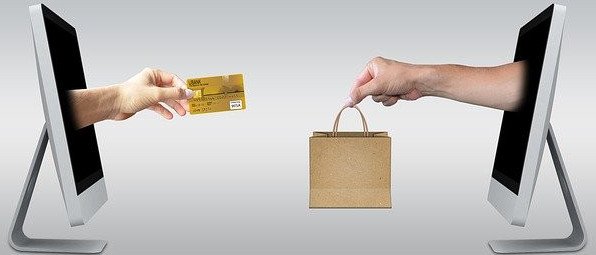 It's not only a great way to earn extra money, but you'll also benefit from helping someone else out and clearing out junk in your home, while you're spending more time there due to lockdown.
At the more extreme ends, you could consider selling high-value items and replacing them with lower-cost versions to free up some cash to live on, for example, your car.
Sell arts and crafts products on Etsy
If you have creative skills, then selling your products on Etsy could be a great way for you to make some extra money. Etsy is a website and marketplace that connects buyers and sellers, and it makes money by charging listing and payment fees. It attracts people who want to sell crafty homemade products with those looking to buy them.
For most people, Etsy is a nice side hustle; however, some sellers are successful in making a fulltime income from it.
To find out more about the pros and cons of selling on Etsy, you can read this great post from a website called Save the Student.
Online tutoring
During the first lockdown in the UK, I tried my hand at online tutoring as a way to make money from home, while some of my other income streams took a hit. I joined iTutorGroup and taught English to primarily Chinese children and adults for a few months.
There are vast numbers of online teaching positions available to native English speakers, and sometimes non-native English speakers who are bi-lingual. A simple Google search will bring up many different companies looking for teachers in your country. Most will require you to have a TEFL or TESOL qualification which you can do in a few days online. Mine cost $29 from International Open Academy and took me a couple of days to work through, following which I then completed some training produced by iTutorGroup.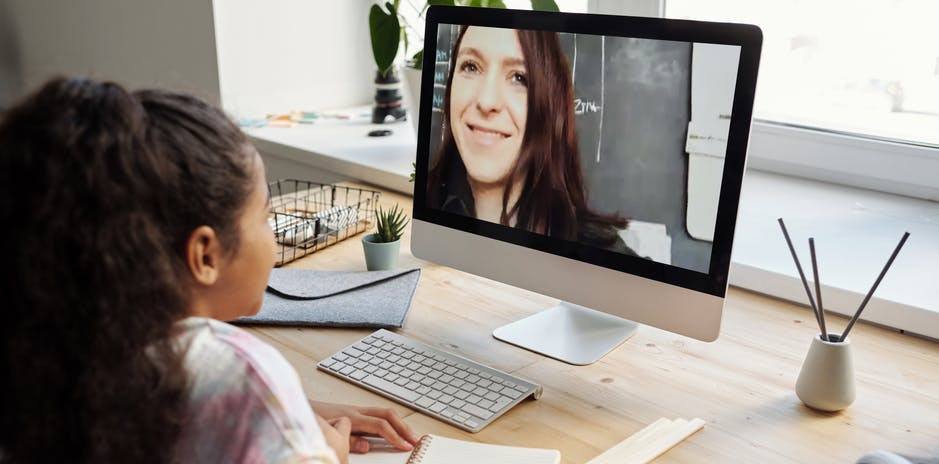 The thing I enjoyed most about this way to earn money was that the class materials were all provided, so I just had to turn on my camera, teach and complete a feedback form for each student. The thing I enjoyed the least was the student feedback system, which could result in a low score for something that was out of your control, such as the student's internet connection. However, all companies are different.
There are also opportunities to tutor online for anything that you have skills and an interest in, through platforms such as Outschool, which connect learners with online educators.
Sell your photos
If you are skilled with your camera, you could take photos and sell them on sites like Shutterstock, Adobe Stock, EyeEm and IStock amongst others. Businesses and individuals buy these images to use on their social media, websites and physical materials.
After the initial work to take the photo and upload it to websites, your earnings should be relatively passive.
Stock photographers with an extensive portfolio can earn a few hundred pounds a month. While stock photos are unlikely to make you rich, it can be a nice stream of passive income that enables you to monetise a hobby, or add an income stream to an existing photography business.
Sell your services as a freelancer
Freelancing is a great way to earn some extra money alongside a day job, and you can also build up to freelancing fulltime if you are successful at attracting and retaining clients.
For example, if you're a writer and you know at least some basic SEO, then you could find a gig writing for a company's website. So many businesses are having to evolve how they operate to more of an online presence. People who know how to build websites, write for them and get them to rank in search engines are heavily in demand.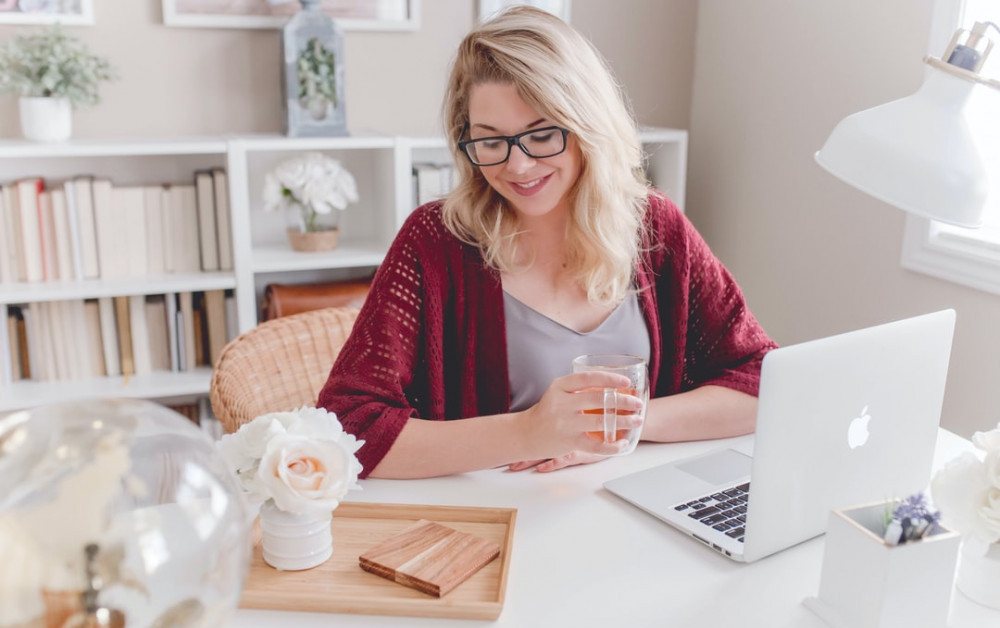 The more of an expert that you are in a particular field, typically the more you can charge. However, there is always a demand for lower-skilled and therefore, lower-cost freelancers. It's an industry you can get started in at any level as long as you put in the work to build a portfolio of work and get results for your clients.
Popular sites for freelancing work include Upwork, Fiverr and Bark.
Affiliate marketing
Affiliate marketing is a way to build an income stream based on commission. Companies will give you a proportion of their profits in return for you connecting them with new customers.
Typically affiliate marketers produce content that helps people to make a buying decision, such as a blog (on a website), a YouTube channel, Instagram, or a podcast. However, if you know what you are doing, you can also use paid traffic, such as an advertisement to drive sales, but this is a higher-risk strategy as you have to invest money and not just time.
If you already have a social media following, then recommending products and services that you believe in can be a quick way to start earning. Just search for affiliate programmes that are relevant to what you talk about on social media, and that come from ethical and legitimate companies. The last thing you want to do is to promote a scam, such as a pyramid scheme.
If you don't have an existing following, then it can take six to 12 months to start getting decent traffic blogging on one a new YouTube channel. I've personally used the services of a programme called Wealthy Affiliate to set up this website and learn how to monetise it. You can join Wealthy Affiliate on a starter membership without having to provide any card details; essentially a free trial to see if you like it.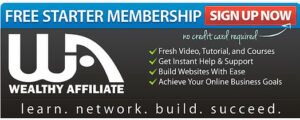 Get paid to complete online surveys
Completing online surveys is at best a way to earn some extra pocket money, rather than replacing a fulltime salary. However, if you have some additional time on your hands, and don't mind sharing your opinions on products and services, then it can be a good way to earn money from home, without needing to be an expert on anything.
The paid survey sites with the best reputations amongst users, typically include:
Prolific academic
YouGov
OnePoll
Swagbucks
Lifepoints
Rent out your parking space (if you have one)
One passive way to earn extra money is to rent out your car space through a site such as yourparkingspace. People will use the website to book your space on specific days, and if you have a space in a desirable location, then you could earn between £50 and £450 a month. Just make sure you don't park there on a day you have a booking!
The most popular locations for these services include spaces in large cities, near hospitals that have limited parking, near large employers, in highly populated areas with little off-street parking and spots near transport links.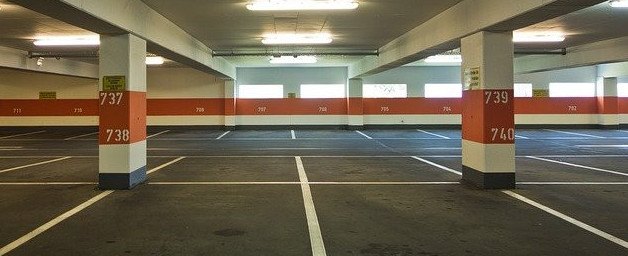 Give yourself a payrise
One way to give yourself some extra cash each month is by reducing your spending. You could try cutting out non-essentials for a while such as:
eating out
new clothes
alcohol
shop-bought lunch.
If you do need something new, you could even try posting in a local Facebook group to see if anyone has this item that they are willing to give you or to sell at a second-hand price. You may find you make some new friends this way as well.
Simply switching from branded products to the stores own product range or a value variety could even cut your food shopping bill by a third or more. It's a good idea to make a list, so you don't get distracted by products that you don't really need.
For more money-saving ideas, see Tips to Start Saving Money.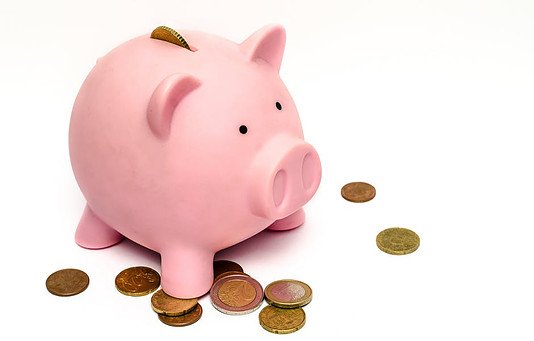 ---
Make money outside of your home during lockdown
While making money online can be very convenient, some people understandably do not enjoy being sat in front of a computer screen all day. If that's you, don't despair! There are many in-person jobs and gigs that are in demand due to coronavirus.
Now, some of these roles may not be on your list of dream careers, but if you are open to trying anything for some quick cash, these are roles that are in demand right now. 
Become a delivery driver
If you have a car, then it's not too difficult to find a gig as a delivery driver for food outlets, Amazon and a range of other companies. Demand for delivery services is on the increase as more people are staying at home through choice or due to a lockdown.
Many of these jobs can be part-time and fit in around other paid employment, such as a side gig.
Work in supermarket
Supermarkets have been very busy feeding the nation during lockdown and demand has increased for people to stack shelves and to fulfil online shopping orders. There are often shifts available at all times of the day, so these jobs can fit around family commitments and other responsibilities. You'll often earn extra cash for night shifts.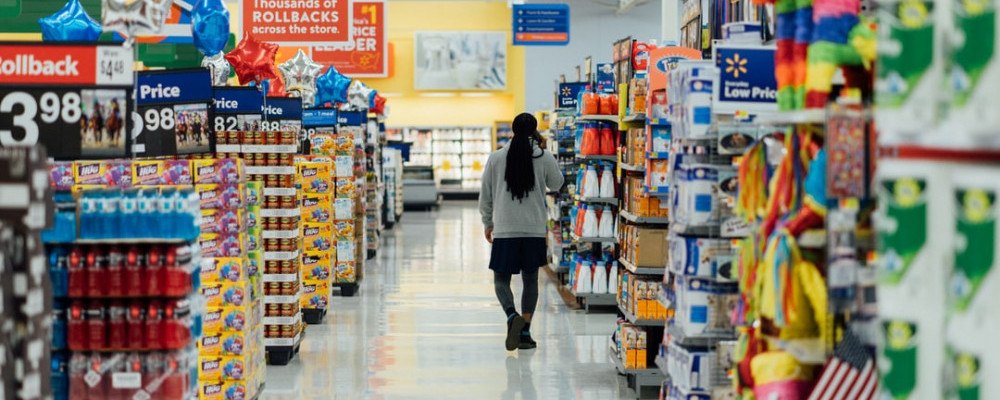 Work in distribution warehouses for Amazon or Royal Mail
Distribution companies such as Amazon and the Royal Mail in the UK are hiring to meet the increased demand for deliveries due to coronavirus and seasonal factors. Check out their websites and job boards to see what opportunities are available in your area.
Work in a hospital
While doctors and nurses are incredibly busy at the moment, several supporting positions are in demand, such as cleaners, telephone operators, people who do coronavirus testing, etc., so you don't necessarily need a medical qualification to get involved.
Cleaners
Coronavirus has increased awareness around the importance of high standards of cleanliness, and employers must provide a safe working space for those who are coming to the office. That means that the demand for cleaning services has increased significantly. While these positions typically pay minimum wage, you can often find shifts early in the morning or late at night, meaning you can combine them with other types of paid work that happens during office hours.
Look for roles in companies supporting online services
Coronavirus has led to a boom in e-commerce and the number of companies moving to online business models. As a result, there are high volumes of web developer and copywriter positions available on both a contract and permanent basis on job boards. Depending on the specific lockdown restrictions in your community, you may start working on a remote basis before returning to the office.
Offer your services to people in your community
Another way to earn money is by offering services to your local community based on your skills. For example, do you enjoy gardening? Babysitting? Are you skilled at DIY?
People often like to use the services of someone local. If you do a good job, you could soon receive a lot of referrals.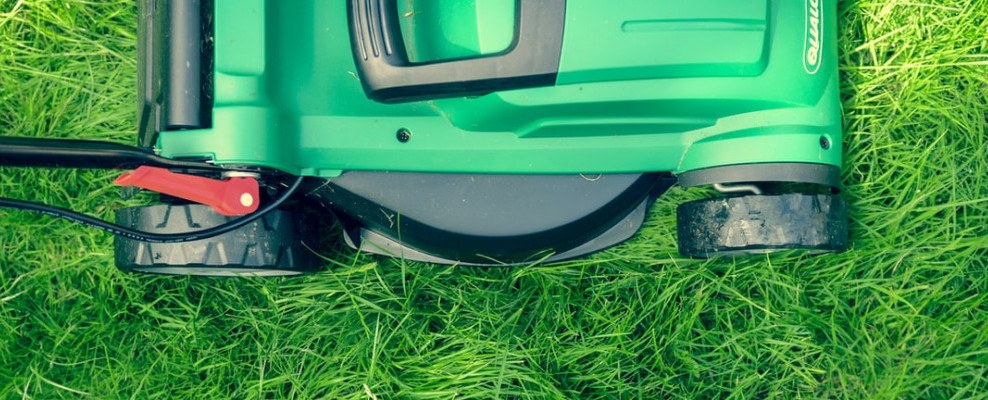 Just make sure that you look into any health and safety and insurance requirements for work that you intend to perform regularly. If you are operating on a self-employed basis, you do not have the protection of insurance provided by an employer.
Get creative and find a lockdown-friendly income stream
These are just a handful of the options available to you to make money from home, or earn money from a job that is in demand at this challenging time. If you manage your time effectively, you may be able to combine a few of these ideas for making money and inject your bank account with more cash than you've had previously.
Having multiple streams of income is an excellent way to protect yourself and your family from financial risks. If one income source dries up, you have others to fall back on. You may even find a situation where you start earning more from your side hustles than your job, which gives you options.
Make sure to do your research on everything you want to try out, to avoid scams.
---
Stay safe and avoid scams
Fraudsters are capitalising on the fact that so many people are online looking for opportunities to earn additional income, so it's important to be vigilant and do your research before leaping into something new.
You can keep yourself and your money safe by:
Avoiding anything that seems too good to be true and seems to offer unrealistic earnings claims for little to no effort
Doing lots of research on anything that requires money from you to get started
Avoiding pyramid schemes that make all of their money from recruiting people into opportunities rather than from selling products and services to the public. Find out more in this article about How to Identify a Pyramid Scheme
Checking reviews of companies online through sites such as Trustpilot. Just be aware that companies have found ways to buy positive reviews, so if the feedback seems overly optimistic, it may not be true
Be cautious with any opportunity in which it's not clear how the company makes money, and they discourage you from asking questions, which they claim is your negative mindset.
For more details, you can read How to Prevent Being Scammed Online.
---
Frequently Asked Questions
How do students make money on lockdown?
Any of the options mentioned above work well for students. Just pick the one that you are most likely to be able to stick to, and that fits around your education commitments.
If you develop a side hustle during your studies, you could develop skills and experience that make it easier to find a job in the future, or to build your own business. The extra money could also mean that you don't need to borrow as much from the Student Loans Company (in the UK).
What is the fastest way to make money legally?
Get rich scams typically claim to offer you instant extra money for little to no work. The reality is that these are generally fraudsters looking to take your money.
Typically, the fastest way to make money is to get a job. Once you start, you could get paid as quickly as within a week, or a month, depending on your employment contract.
Alternatively, you could try to find work through a freelancing site such as Fiverr or Upwork. It can take a little while to find your first client, but once you have built up a reputation online, they can be reasonably quick ways to access legitimate earnings.
How do you make money if you're broke?
If you currently don't have any money, then avoid business opportunities that require an upfront investment and will take time to make a return. In most cases, you will be better off applying for jobs as well as starting some side hustles so that you can become financially stable.
For ideas on ways to make money, you can read the suggestions in this article, plus:
You can also explore if you qualify for any benefits or social security payments.
---
How do you earn money during lockdown?
Have you been financially impacted by a lockdown?
What are your tips for financial thriving despite the challenges?
Please comment below and share this article with anyone who might find it helpful.