Last Updated on November 17, 2020 by Emma @ Making and Saving Money
Writing is an effective way of earning an income in full-time employment as well as in a range of side hustles. What's more, you don't have to be a writing expert to make money from writing. Even with basic writing capabilities, there are ways to monetise your skills.
This post contains affiliate links. If you decide to use them, my blog may earn a small commission at no additional cost to you, which helps to fund more helpful articles for you to enjoy. Find out more in my Affiliate Disclosure. Nothing in this article constitutes financial, or other, advice. These are my views and the results of years of research, testing and learning.
---
What are the best side hustles for writers?
Unsurprisingly the best side hustles for writers typically involve (drumroll)… writing! The good news is there are many ways you can get paid to write on a full-time or temporary basis.
Become a freelance writer
One of the easiest ways to get started selling your services as a freelance writer is to join a site such as Upwork or Fiverr. Here you will create a profile to explain your experience and what services you offer. Businesses and individuals who need that skillset for a specific task, project or even an ongoing basis, come to freelancing platforms to find freelancers they can hire without the cost and effort involved with a full-time member of staff.
The platform you register with will take a cut of your earnings for writing services in return for bringing you writing gigs and making sure that you get paid; typically a fee ranging from 5 to 20% of what you earn. These platforms can be a great way to build experience and create a portfolio of work that you use to attract other clients.
If you are just getting started and don't have a proven track record, you will likely need to start out charging lower prices to land your first client. You can then increase your prices as you develop a good reputation for the results you bring.
If you would prefer not to pay a cut to a freelancing platform like Upwork or Fiverr you can build relationships with potential clients who may need copywriting services in relevant Facebook groups, through LinkedIn and networking events. Just try to add value before pitching for work. For example, you could write your ideal client a free blog or an email to showcase your skills. If you are skilled at SEO writing (search engine optimisation) you could create your own website that provides quality content for individuals and businesses who are looking to hire writers and encourages them to pick you.
The beauty of freelance writing is that you can fit your freelance writing business around a day job, you can specify what you want to write about, and decide how much work you take on. It's a very flexible way to earn some extra money.
What services do freelance writers offer?
There are so many different services that you can offer as freelance writing gigs, including:
Writing social media content such as LinkedIn, Facebook, Instagram and Twitter content
Blog post writing
Email campaigns
Sales funnels
Website content
Speeches
Books
Online courses
How do freelance writers charge for their work?
There are several options to charge for your work as a freelance writer:
You can charge a flat rate per item or project. For example, you could charge a set amount for a blog post or email campaign.
You can charge an hourly rate and agree a means of tracking your time that the client is happy with. For example, Upwork has an inbuilt desktop activity tracking tool to support hourly rate contracts.
You could agree a retainer with a client, which is a fixed fee per month in return for which you agree to do a set amount of writing jobs, for example, a specific number of emails, blogs and Facebook posts.
You can charge a specific rate per word that is in line with your skills and the results you achieve.
If you have a track record for delivering results, you may be able to charge a fixed fee for your writing jobs or a per word charge, plus negotiate receiving a commission for the sales your work drives for the business.
How should I decide what to write about?
When you first get started as a freelance writer, it's beneficial to select a niche (a topic or area), that you have experience and knowledge in. For example, my corporate career was in financial services, so it was simple for me to position myself as a financial services and fintech writer.
If you are a good researcher, then I firmly believe you can write about anything. However, the less you know about a topic, the more time it will take you to write a well-informed piece of content. You're also likely to find copywriting less enjoyable if you spend a lot of time writing about things that you don't enjoy.
---
Start a blog
If you have ambitions to have your own business ultimately then a great way to use your writing skill is to start writing your own blog about something you are knowledgable about. That's what I have done with makingandsavingmoney.com.
A blogger can earn money in a variety of ways, including:
Affiliate marketing, which is where you earn a commission for promoting another company's products and services.
Creating digital products, such as templates and courses.
Getting paid sponsorships with other brands
Building up sufficient traffic to qualify for display advertising on your site
Coaching and consulting.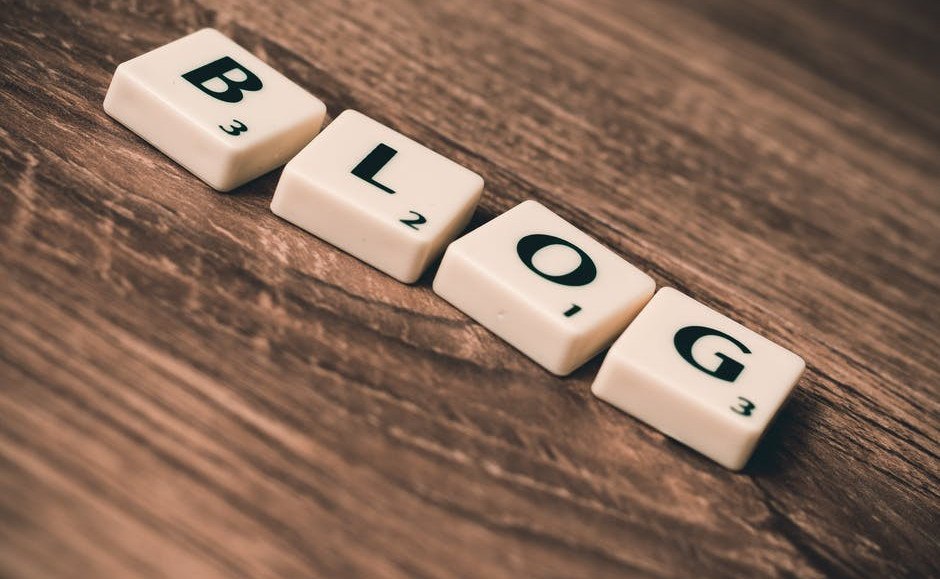 To find out more about how to generate income from blogging, you can read Tried and Tested Ways to Make Money Blogging. If you have no idea where to get started with setting up a blog, then you can learn for free with the Wealthy Affiliate free trial. You can read more about that in my article Learn How to Earn on Wealthy Affiliate.
Blogging is an excellent way to get paid while you sleep, which is known as passive income. However, it takes time to build up the number of people who read your content and take action from it, so don't expect this side hustle to generate millions overnight. With dedication and consistent effort, you could later have the choice to focus on your blog full time and work from wherever you can find an internet connection.
Become a publications writer
Many magazines keep a lean central team and then hire freelance writers as the need arises, for example, to help with periods of high workload, or to bring in specific skills sets. Having your work published in a recognised publication is an excellent addition to the writing samples that you send to your clients.
To qualify, you'll need some high-quality examples of your work, even if that is just from your own blog or free work you have done for other publications.
In most cases, you'll either receive a fixed fee per article, or a rate per word.
You can sometimes find opportunities to write for publications advertised on job boards or social channels. You could be proactive by sending them an article that you have written that you think their readers would enjoy. While this work takes time and has no guarantees of resulting in paid work, it's a terrific way to hone your skills, while enhancing your reputation. I recommend trying to find ways to add value, rather than just sending a cold email asking for work. The more innovative you can be, the more you will stand out as a writer.
Find a part-time remote job as a writer
Remote working is now becoming far more commonplace, and you may find it's possible to take on some remote writing work alongside your day job or other responsibilities. The great advantage of a part-time writing job, rather than ad hoc freelancing, is that it should almost guarantee an ongoing stream of work for a set monthly fee so you will save time hunting for clients. The potential downsides are that you will need to commit a set number of hours each week, and you may earn less than if you are freelancing.
To decide what's right for you, consider:
How many hours a week you'd like to work
Whether you prefer the stability of working with one client regularly, or the variety of freelance writing gigs
Whether you are comfortable filling in a tax return if you work on a self-employed basis rather than as an employee
What restrictions (if any) your current employment contract has on your ability to start freelance writing or on taking on additional jobs. For example, your contract may inhibit you from providing services to a competitor and using your work equipment for a side hustle.
If you think a part-time writing job is the best side hustle for you, then you can start your hunt on job boards that promote remote roles, such as:
LinkedIn is also another great source of job leads.
Write a course based on your skills
If you have a specific area of expertise, then you could monetise this by creating an online course to teach others how to learn this skill. For example, if you are a master at how to generate sales through email communication, you could offer an email course.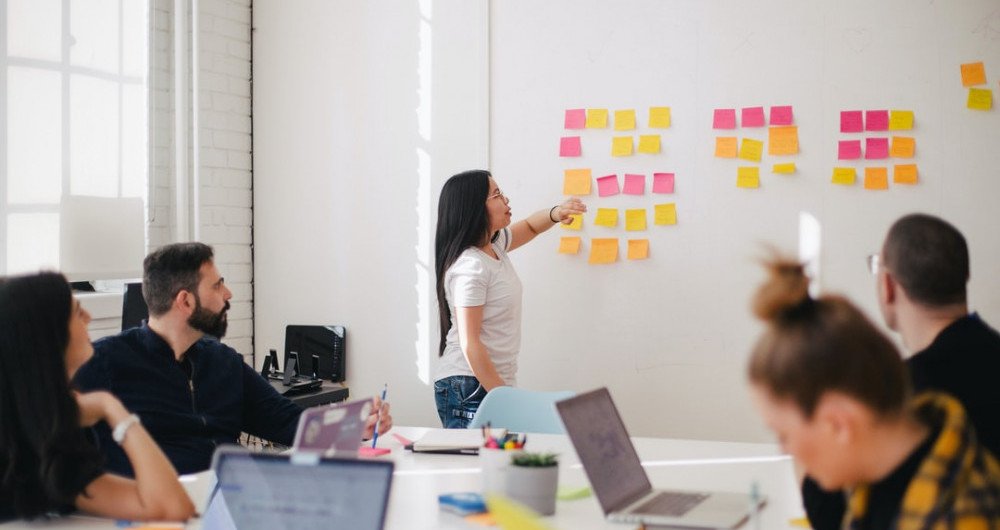 If you already have an audience on social channels that is relevant to your offering, then you could sign up with a platform that enables you to deliver courses and take payment. Some of the platforms that have good reputations for course hosting are Kajabi, Thinkific and Teachable.
If you don't have an audience already, you could sell your course through a teaching platform that already has traffic, such as Udemy or Skillshare. They will take a cut of your course fee in return for bringing you customers and hosting your course.
Partner with a website developer to write website copy
Website developers often receive requests to support the business with the content that will fill up their great designs and ultimately encourage people who visit the site to take action. If you can network within online or in-person communities of website developers, you may be able to develop a mutual referral system. You could recommend a specific website developer for technical work while he or she refers clients to you for copywriting services.
Whenever you agree to make referrals it's wise to first vet the work of the person you will refer clients to, and as far as possible, ensure that they are reliable and trustworthy, so they do not damage your reputation.
Coach and train other writers
If you are a successful and skilled writer who knows how to attract clients, then you could offer a coaching program for other writers who are just getting started and want a more experienced copywriter to show them the ropes. For example, if you are the only copywriter in a business, it can get lonely. You may not have anyone who has the technical skills to give you meaningful feedback that enables you to develop your writing skills continuously.
You can use your writing skills to develop a social media following, a website, an email list and a course in the same way that you have offered these services to clients.
Create your own copywriting agency
Once you reach a certain level of success in your copywriting career, you may find you receive more offers of work than you can physically fulfil. At this stage, you could consider quitting your job, if you have sufficient savings to provide a buffer if work dries up, and you could look at how you can leverage your time and create more capacity.
One way to take on more copywriting work is to have freelance writers working for you on jobs so that you can step into a client management and editing role. This agency approach allows you to earn more without working more. However, you'll need good people skills and an ability to solve problems if a freelancer lets you down, or you take on a challenging client.
Starting a copywriting agency can take your writing from a side hustle to a scalable business with time and effort.
Author a book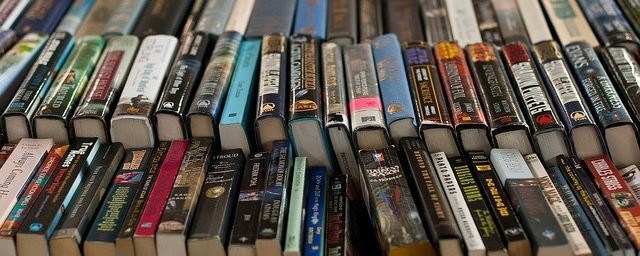 Writing a book is a well-known way to establish your authority in a particular area of interest. We are predisposed to think of authors as subject matter experts so a book can be a great business card for other services that you offer such as writing, coaching or consulting.
Publishing a book is much more accessible now. You can do much of the work yourself through services such as Kindle Direct Publishing, or by selling an ebook on your website.
---
Frequently Asked Questions (FAQs)
What are the most profitable side hustles?
This article covers many of the most profitable side hustles for people who want to generate income through their writing skills and make money online. However, writing is just one of many side hustles that you can choose from. Typically the side hustles that are the most profitable are the ones that people can stick with for the long term. It can be tempting to keep trying different options if you don't immediately see results, but the reality is that many side hustles take time to build up to attractive income levels. Ones that promise overnight results and lots of money for no effort are typically scams.
For more inspiration about side hustles, you can access the following free resources:
If you currently have a job, spend some time thinking about the skills you have developed and how you can monetise them outside of work. I spent much of my corporate career in corporate communications, so freelance writing was an easy transition for me. Perhaps you have organisational, design, or other technical skills that are useful to other businesses who do want to hire a full-time member of staff to fill the skills gap.
It's your life, so choose a side hustle that fits your needs and lifestyle. Also, choose an activity that you believe you will be able to dedicate time and effort to consistently.
Is writing a good side hustle?
Yes! If you have some skills in writing, then it can be a very flexible and lucrative side hustle. The more results you can show in the writing samples you share with prospective clients, the higher your chances of earning more money from this side hustle.
Can you make money as a writer?
Yes! You can get paid writing in-house full time for a company in departments such as communications and marketing, and you can get paid to write on a self-employed basis by offering freelance writing services.
How much can I earn as a writer?
It's possible to create six-figure plus incomes if you are a skilled copywriter who can demonstrate tangible results of sales that you have generated for businesses. The most talented copywriters can negotiate contracts in which they are paid for their work and often receive a commission for each sale their copy generates.
Other writers who start out using platforms such as Fiverr may charge low rates such as £10 or $20 for a blog or an email campaign to gain experience while getting paid. The income you make will depend on your skill level and the time you invest in finding clients and producing excellent copy.
How do I make money writing on the side?
The easiest way to get started with writing gigs as a side hustle is to join a freelance platform such as Upwork or Fiverr. These platforms help you to find clients and ensure that you get paid in return for a cut of your earnings. Alternatively, you can search for clients directly through channels such as relevant Facebook groups and LinkedIn search results.
How can I learn how to get paid for freelance writing?
The best way to get started with freelance writing is first to work on the skills you want to offer as freelance writing projects. For example, if you would like to get paid to blog for other people, then find opportunities to practice your blog writing skills. If you have a full-time job, you could look for opportunities to do some writing at work. Alternatively, you could start a blog as a side hustle before writing for someone else.
You could also enrol in a course to learn how to write. Some large companies offer these for free in-house, or you can look for cost-effective writing courses on platforms such as Skillshare and Udemy.
Another option is to find a successful copywriter who is happy to offer you an internship through which you assist them in return for free coaching and mentoring. Receiving a successful writer's opinions on your work is invaluable as you are learning.
What is the best way to find freelance writing jobs?
The best way to get started with freelance writing if you don't have an existing network of potential clients is to join a platform that can connect you with freelance writing gigs such as Fiverr or Upwork. As you build more confidence, and a portfolio of examples of your work, you can expand at any time to finding clients directly through networking events, online connections, email outreach etc.
Can I generate money by writing an email?
Yes. Email is one of the communication channels that you can use to reach out to businesses to offer your services. Email campaigns are also a writing service that is in demand from many companies that inform, inspire and sell to customers through this channel. If you build your own business, then you may write emails to generate interest in your products and services.
---
What are your experiences with writing side hustles?
Have you tried writing as a side hustle?
What are your experiences with freelance writing?
What did no one tell you at the start of your freelancing journey that you wish you had known?
Have you started a writing side hustle that has become a full-time opportunity for you?
We'd love to hear from you! Please leave a reply in the comment box below.
If you enjoyed this article, you might also enjoy: